Morada
Discover, know, dream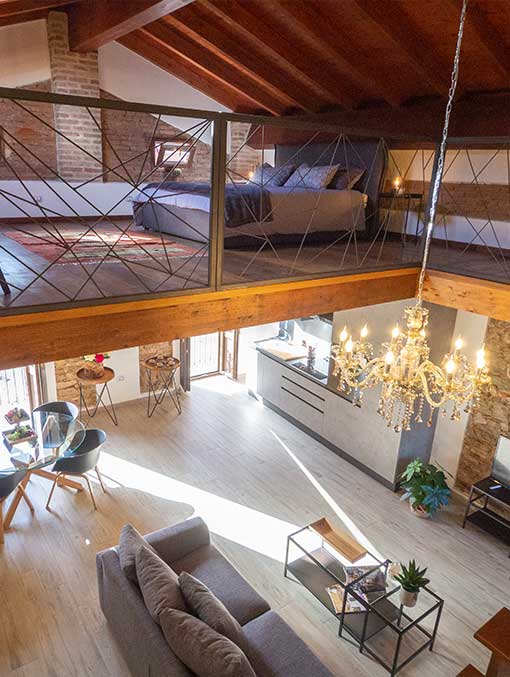 Choose Morada for your holidays
Morada is a company with many years of experience in the tourism short-term rental sector.
We specialize in the management and enhancement of apartments, houses and villas that can guarantee you an authentic, comfortable and unforgettable holiday.
With Morada, thanks to the different types of houses and the variety of locations we offer, you will be able to choose the holiday that best suits your needs. Get ready to experience your holiday in Sardinia with a few simple clicks, book securely online on our website or contact our team and you will have the best price guaranteed.
Monolocale Sottotorre (Calasetta)
2 posti
Casa Marina (Cagliari)
4 places
Entrust your home to us and become part of the Morada family
Cerca tra le varie etc frase per fargli usare il motore di ricerca
The large number of rental house facilities on the market requires careful, punctual and professional management in order to emerge and maximize profitability. Do-it-yourself rentals, in addition to requiring a lot of time and energy, do not allow you to exploit the maximum potential of your property.
We promote your property
Through multi-channel systems we can reach an international audience looking for your own home for their holidays.
We manage reservations
The holiday begins from the moment of choosing the accommodation. This is why it is essential to have a professional approach right from the first needs that the potential guest expresses.
We manage cleaning, check-in and check-out
Our team will take care of welcoming each guest, illustrating the house and all its features, bringing out the strengths that the guest is looking for.
I entrusted Morada with the management of the On-Line part of my home. They have always been very efficient assistants, precise and always available for any problem and information. They coordinated the bookings in an optimal way. I highly recommend it.
Pierpaolo
BUDDYDIANA HOUSE, VILLAMASSARGIA
Entrust us with your property!
We professionally manage your property, letting you increase your earnings without you having to worry about having to do something. We will take care of everything. From the evaluation of your property, to the creation of the announcement up to the reception of guests.
Look for the answers to your questions. If you need more information contact us and we will be happy to answer any request for information.
POSSO TENERE SOTTOCONTROLLO LA MIA CASA?
Come proprietario avrai accesso alla tua pagina personale, dove potrai seguire in tempo reale il tuo alloggio e vedere quali sono i prezzi di vendita, la disponibilità, le singole prenotazioni (leggi tutto)
QUANTO POSSO GUADAGNARE DANDO IN GESTIONE LA MIA CASA A MORADA?
Il tuo guadagno dipende da numerosi fattori tra cui la posizione, il numero di ospiti che può accogliere, l'allestimento offerto, la disponibilità della tua proprietà. Prepareremo un budget basato (leggi tutto)